Have you tried the new two-wheel winter fun?! Fat Biking, similar as regular biking, but with wider tires and more equipped for snow, is a somewhat new activity that has grown in popularity over the past few years. The common winter activities such as skiing, snowboarding, nordic skiing, snowshoeing, and sledding have been popular sports for a long time. Who knew there would be another sport to add to the winter trail list that has also gain traction in the world of races.
According to Visit Sun Valley, winter fat biking is the act of pedaling a bike with super-fat tires over a packed trail of snow. A fat bike's signature tires, which are typically over 4 inches wide, provide a loft and float that allows the bike to glide over groomed snow trails. Fat bikes are beefy in size and stable in their construction. If you can ride a bike on the pavement, you can ride a bike on the snow.
Many Nordic Centers and resorts across the country are picking up on this new sport and starting to include fat bikes to their line of rental fleets. Nordic Centers have groomed trails for fat bikes, and mountain resorts may even have designated areas to fat bike around the resort.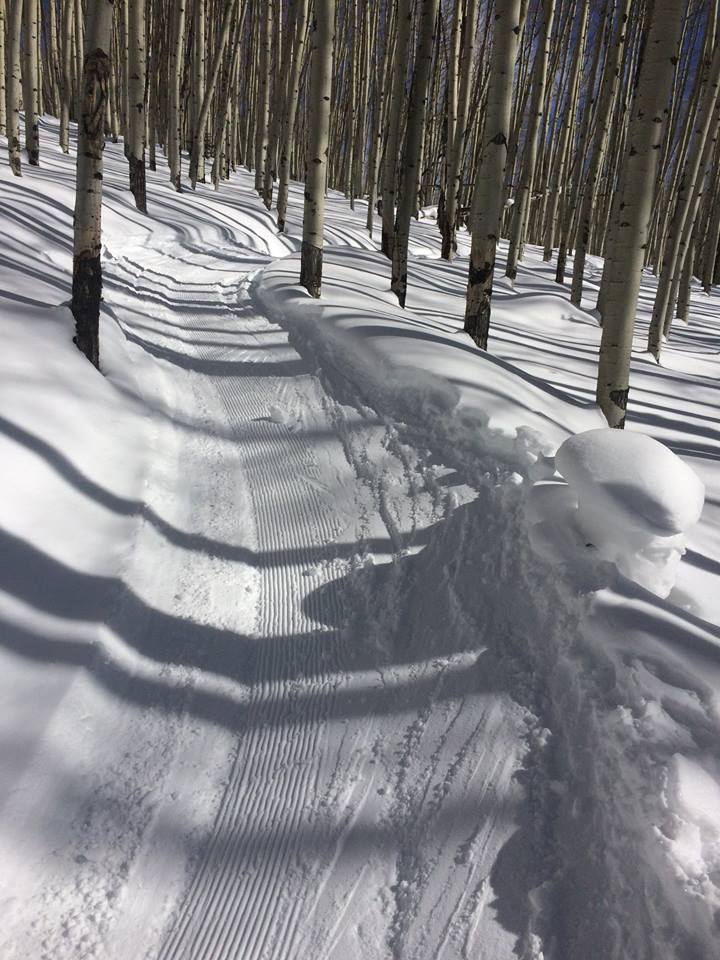 Photo: Singletrack fat bike trail ready to be enjoyed by all riding types.
In Sun Valley, Idaho, the Diamondback and White Clouds trails were added to the list of trails where fat bikes are permitted, giving bikers 6.5 more kilometers to try. Other available trails to fat bikes include Dog Loop, Boundary Loop (from Nemesis) and Hyndman View. Diamondback and Hyndman View are rated "most difficult." Total trail distance available to bikes is up to 16 kilometers.
Rentals are available at the Sun Valley Nordic Center where rental sizes range from kids to extra large adult. Sun Valley is offering first-time fat bikers a $20, two-hour trial that includes a trail pass and bike rental. Full-day trail passes are $15 for adults, $10 youth (12-17) and free for children under 12. Rentals range from $30 for a half-day for kids to $45 for a full day for adults. Half-day prices and times start after 1 p.m.
If you are looking for something new or an added element of adventure this winter, give fat biking a try. Not only is it tons of fun, it is also an amazing workout!